Watermarks in product images often function as security features. If you want to advertise on advertising systems and comparison engines, you must expect that watermarked images will be rejected. With Feed Image Editor, you can reveal which images in your feed contain watermarks.
Search using product filters
It's simple, first open the application. In the Products section, click the Watermarks subsection, select Contains Watermark in the Status box, and click Filter. In the table that appears, you will see a list of products along with the probability of the watermark content.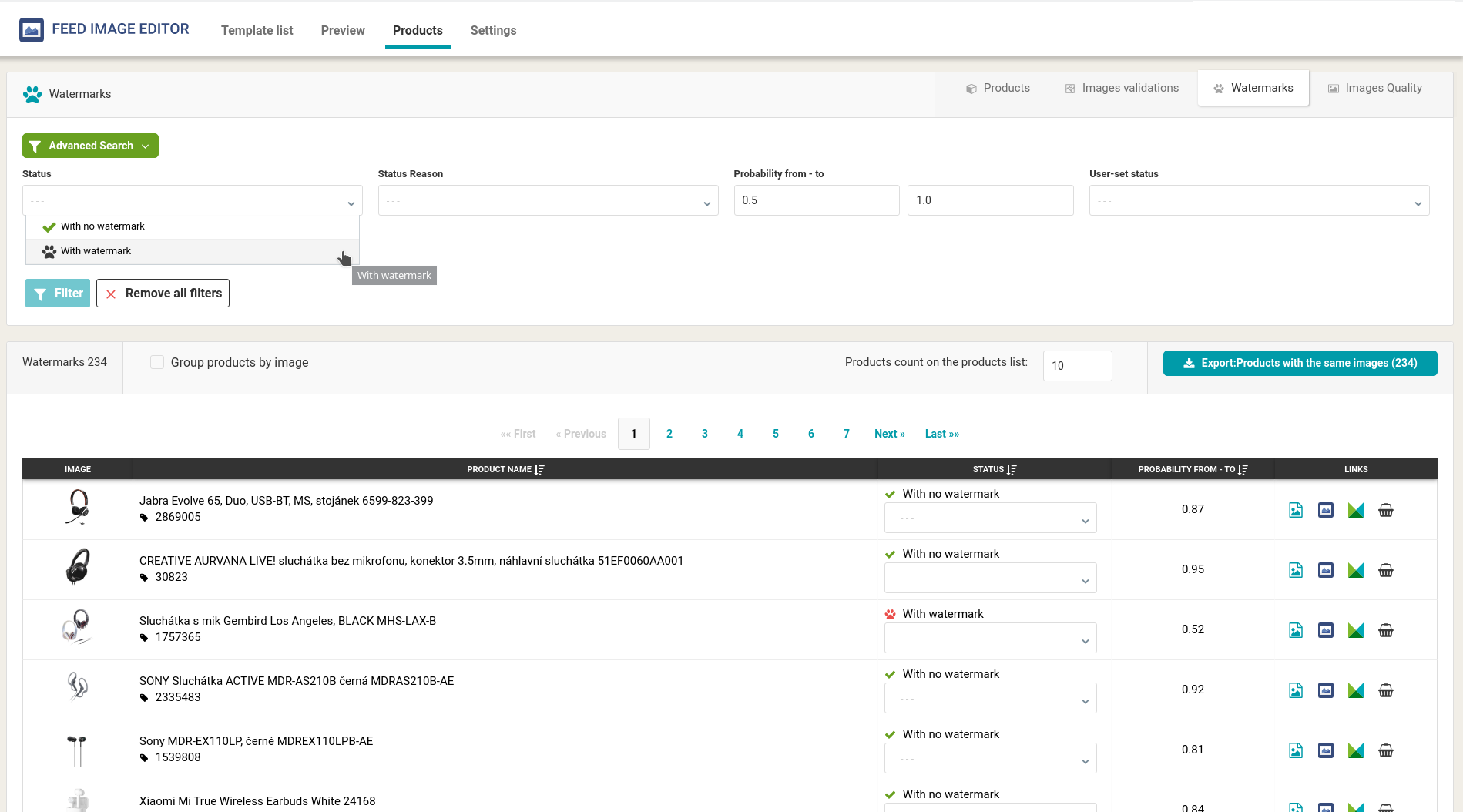 Improve filtering results
We use a machine learning model, trained on thousands of photographs, to detect watermarks.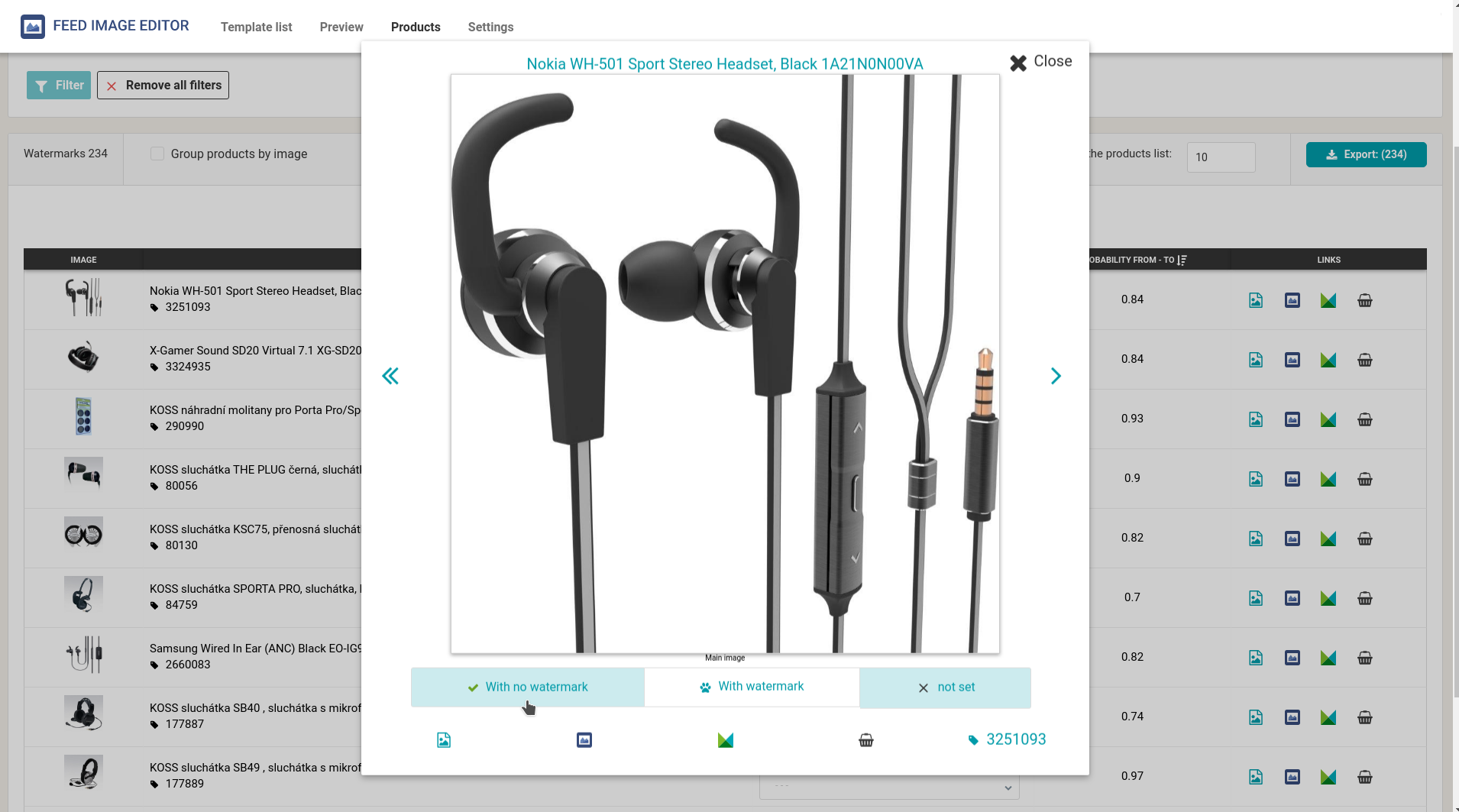 After clicking the product, you have the option to evaluate the result in the preview and manually change its status. With each of your ratings, you help improve the model we use to detect watermarks.

The last step is to remove the watermark. If you need advice, contact us.