Most comparison engines have a series of rules that you must follow if you want to advertise on them. These rules also define the use of product images. One of the parts you need to look out for when setting up your ad is for forbidden characters in their URL. In this article, we'll show you how to find products that have forbidden characters in the URL. And how to modify them to meet all the requirements of comparison engines.

Filter out incorrect URLs using Feed Image Editor
To find out which products have problematic URLs, we will use filters from the Products section. This time, in the Group field, select Characters in the image URL and confirm with the Filter button.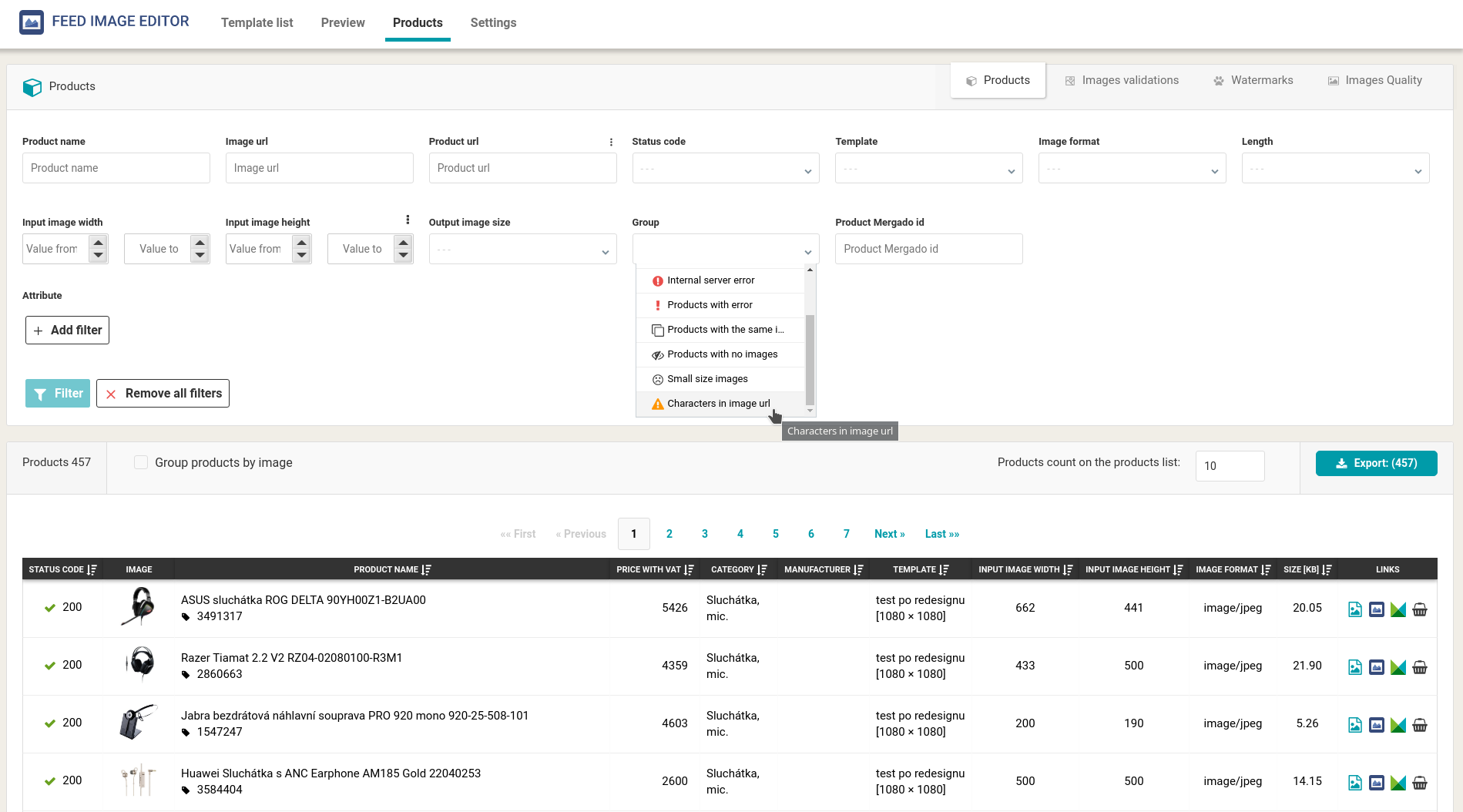 In the next step, we recommend renaming the filtered URLs to contain no forbidden characters. An overview of the rules of selected comparison engines can be found in the articles at the end of this page. If you need more help with editing URLs, contact us.