Our workshops about image marketing belong to MERGADO Academy. We currently offer two that focus on optimizing errors and graphics templates in product images. 
Basic informations: 
for free and online
it takes 90 minutes
for merchants, digital marketers and PPC specialist who deal with product advertisement. You can be a complete beginner.
MERGADO account is not needed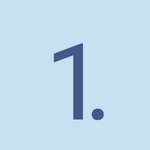 Optimize product images for comparison engines and marketplaces
It is not good to advertise product images with errors. In the worst case, they won't even make it in advertising systems. 
In the first workshop, we will show you an overview of the requirements of advertising systems and how to check them easily using the Image validator. You'll find out the simplest way not to waste time and get the most out of product image advertising.

Increase sales using graphic creatives
This webinar is follow to our beginner's lecture: Optimize product images for comparison shopping and marketplaces.
Work with product images easily and without the help of a graphic designer. We have pre-made templates, instructions for creating your own and more than 80 graphic previews. We'll show you how to schedule your finished image campaigns and stop thinking about turning them on and off. All in bulk and automatically.

Lecturer
Marek Daňko
Marek is product owner of Feed Image Editor. With more than three years experience, he is focusing on delivering great products for optimizing product images in the e‑commerce field.