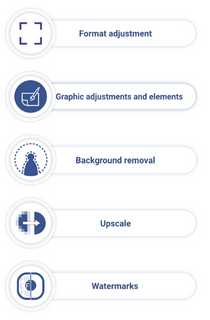 FORMAT ADJUSTMENT
Choose which channel your ad is targeting and advertise images in the right shape, without distortion and poorly cropped parts. The app adapts the correct output format to you.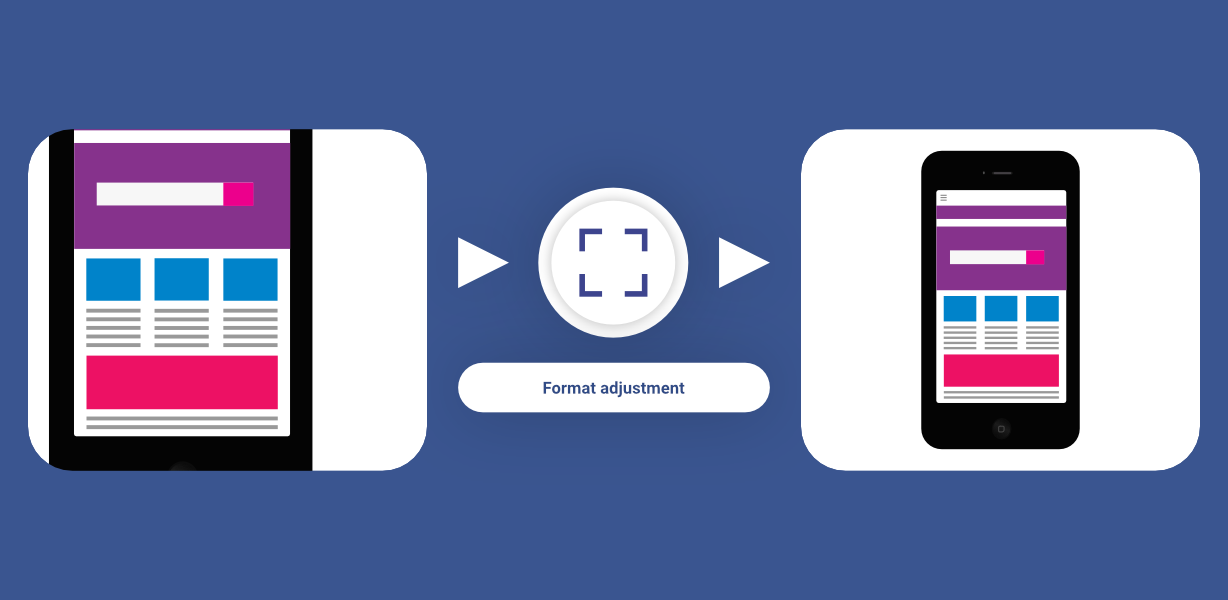 GRAPHIC ADJUSTMENTS AND ELEMENTS
Insert labels containing information about prices, discounts, or free shipping directly into the images. We have editable graphic templates, frames, or stickers for you. Upload your store or brand logo to the app and customize the brand identity design in its colors. Choose from more than 150 fonts for appropriate texts. You can easily do it yourself without hiring a graphic designer.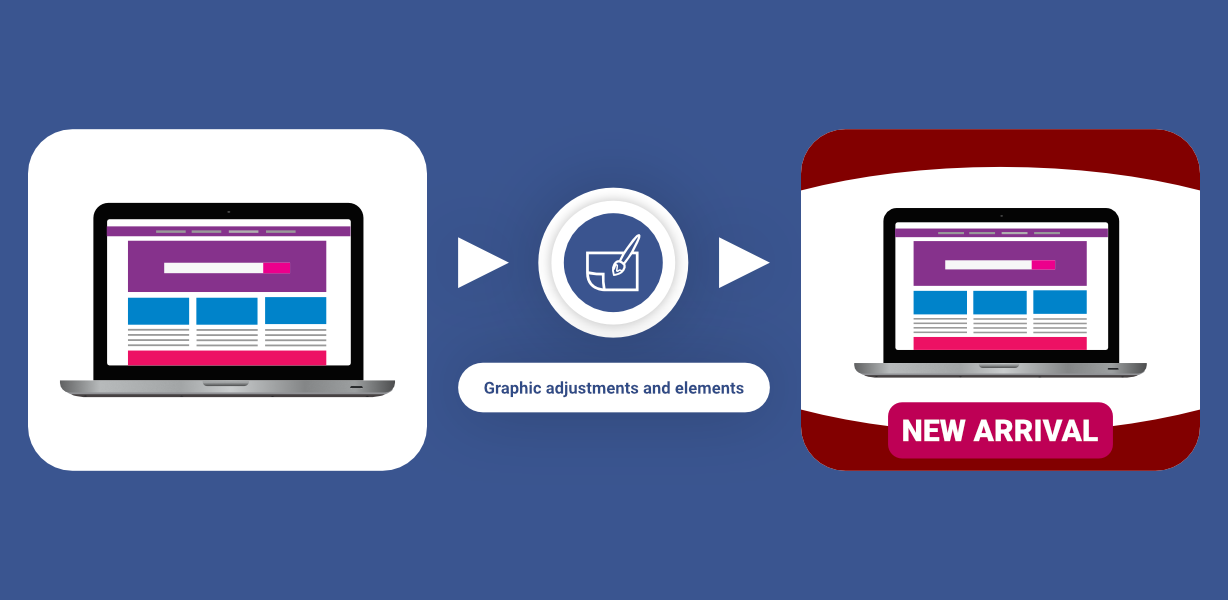 BACKGROUND REMOVAL
Remove inappropriate product background images and replace them as needed. We've developed a machine-learning feature that easily and automatically removes background images from photos you've selected.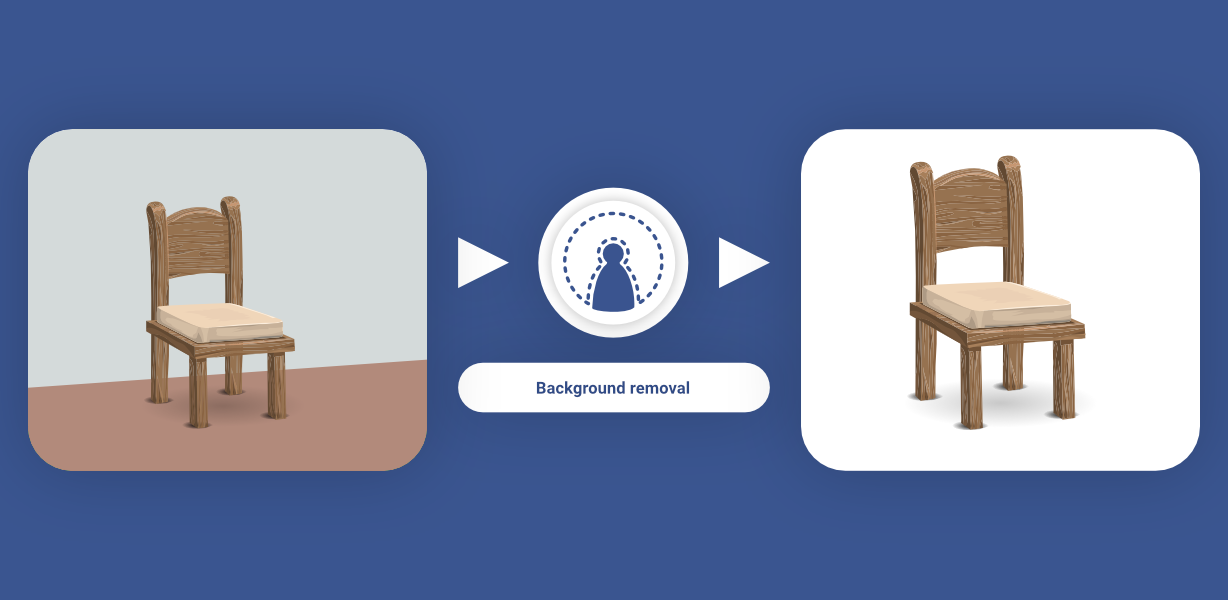 UPSCALE
Poor quality images discourage customers from buying and do not belong in advertising. Increase their resolution and quality, also with one click. The Upscale function enlarges the dimensions of small images and, with the help of artificial intelligence, delivers the required final shape. The images that clearly show the goods sell better.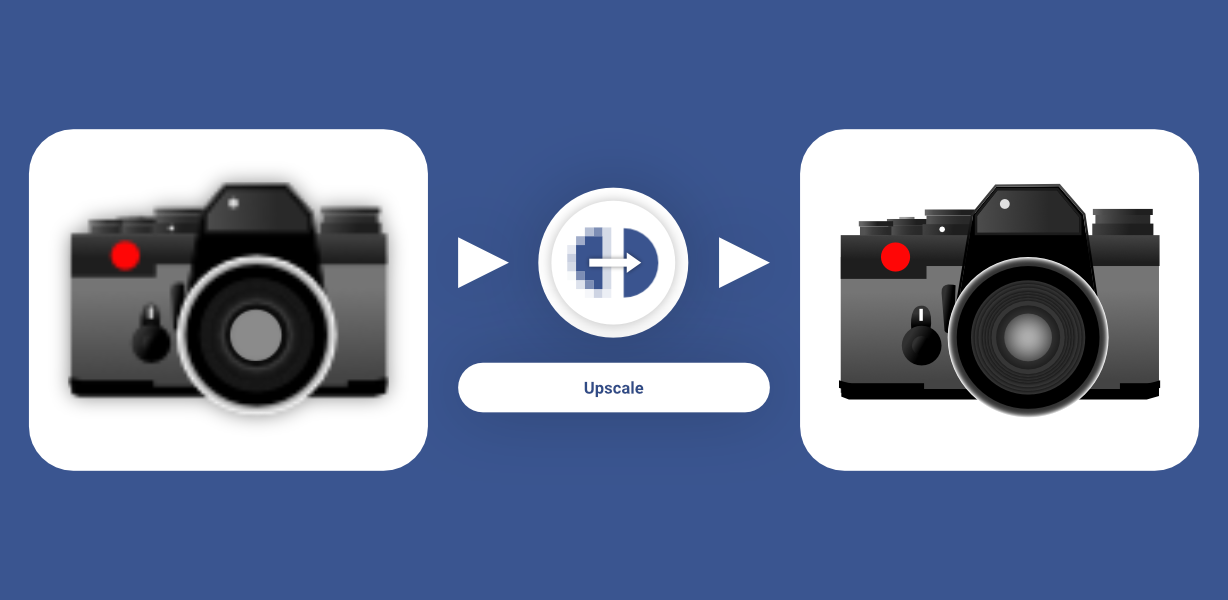 WATERMARKS REMOVAL
According to the results of our data, watermarks are the biggest barrier to advertising on e-commerce platforms for online stores. It works like a small miracle - You simply mask the watermark and in a second it is gone. In a similar way you are also able to remove other inscriptions or elements directly from different parts of the product image. 
ANOTHER FEAUTERS: