Feed Image Editor is a great image management utility!
Pictures tell a thousand words, they say. And on Facebook they have three times higher reach than text posts. Product campaigns such as Facebook Dynamic Ads have great chances of success. However, not every image is the right one.
What does Feed Image Editor do?

SIZE 
Is there only a saddle instead of the entire mountain bike displayed in your Facebook ad? Just a buckle from a backpack, drum from the washing machine? Such images may not attract the attention of potential customers. With the Feed Image Editor, you can easily edit their size so they displayed correctly.
GRAPHIC AND TEXT TEMPLATES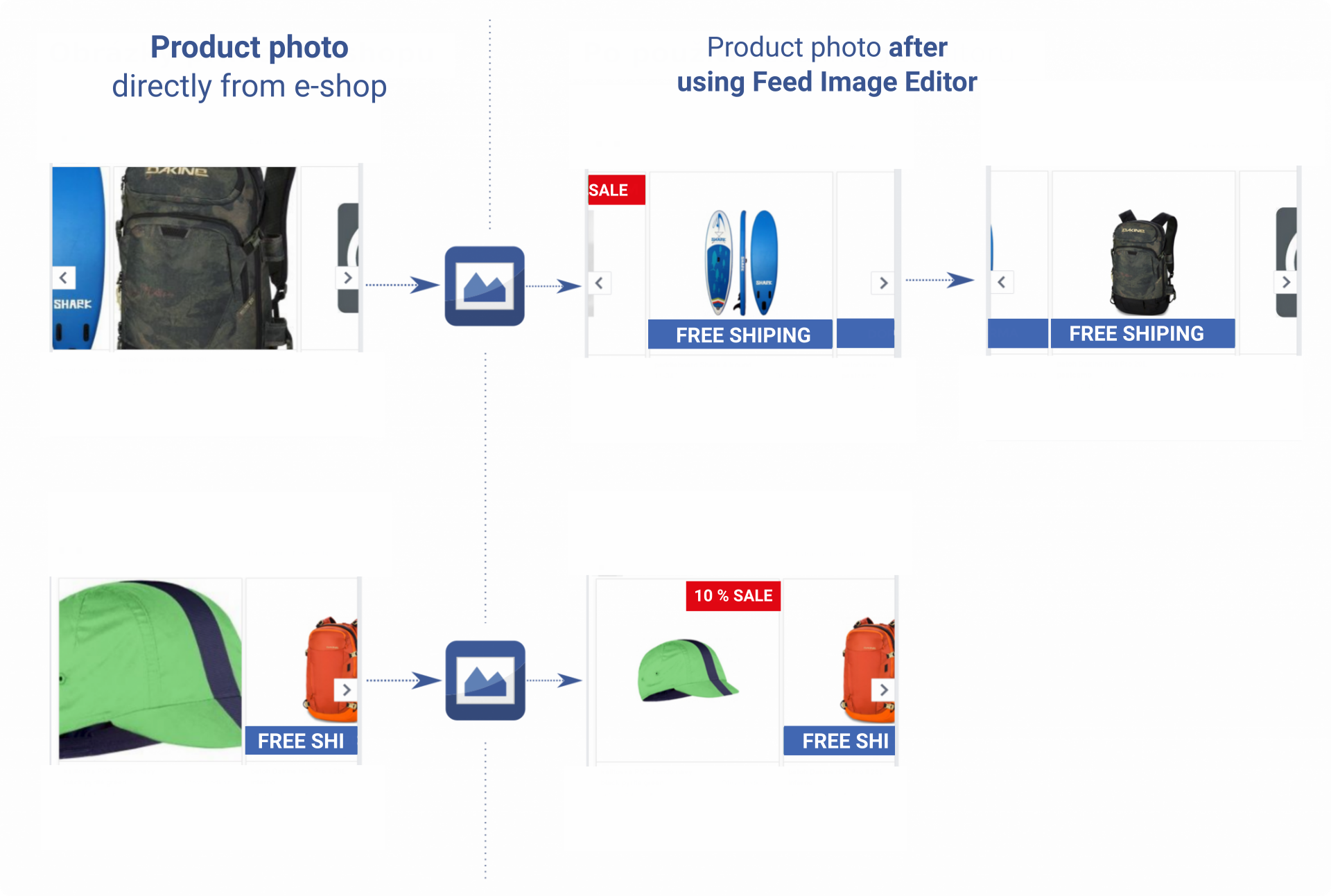 Info about the discount, gift or last pieces in stock - this visually appealing information can be decisive for your future customers - sincerely, who of us has ever clicked on a nice picture on Facebook? In the Feed Image Editor, you can easily add a discount tag, a free shipping banner, your own e-shop logo and more.
All of this in bulk for selections you create in advance - the changes in your feed then guard for you automatically. It's a machine that works even when you sleep and saves you time.
Like any tool, it's up to you how you will Feed Image Editor use
Why Feed Image Editor?
Because the images are sold. And besides, there are other reasons:
Simple and bulk editing of image sizes for product campaigns,
Easy management of graphic and text templates,
The ability to create custom templates and store them,
Favorable price,
Linking with existing selections from Mergada.
How to get Feed Image Editor?
Feed Image Editor requires Mergado application. If you work with it, you only need to activate the app in the Mergado Store. If you do not use Mergado yet, try. Even Mergado has a free trial month.