High quality, high-resolution images look good and will attract your customers. However, as the resolution increases, so does the size, which slows down the loading speed. We must also not forget that some goods have a set size limit. Images that cross it will not be accepted.

Use compression
How to reduce the size of product images? The solution is to find a compromise between quality and size. And Feed Image Editor can help you with that. In the settings of our application, select the output format .jpeg and compress it. Compression reduces the size of photos at the expense of their quality. The advantage is that with a suitably chosen level of compression, these qualitative changes are not visible.
1. Open the Settings section and the Project Settings subsection.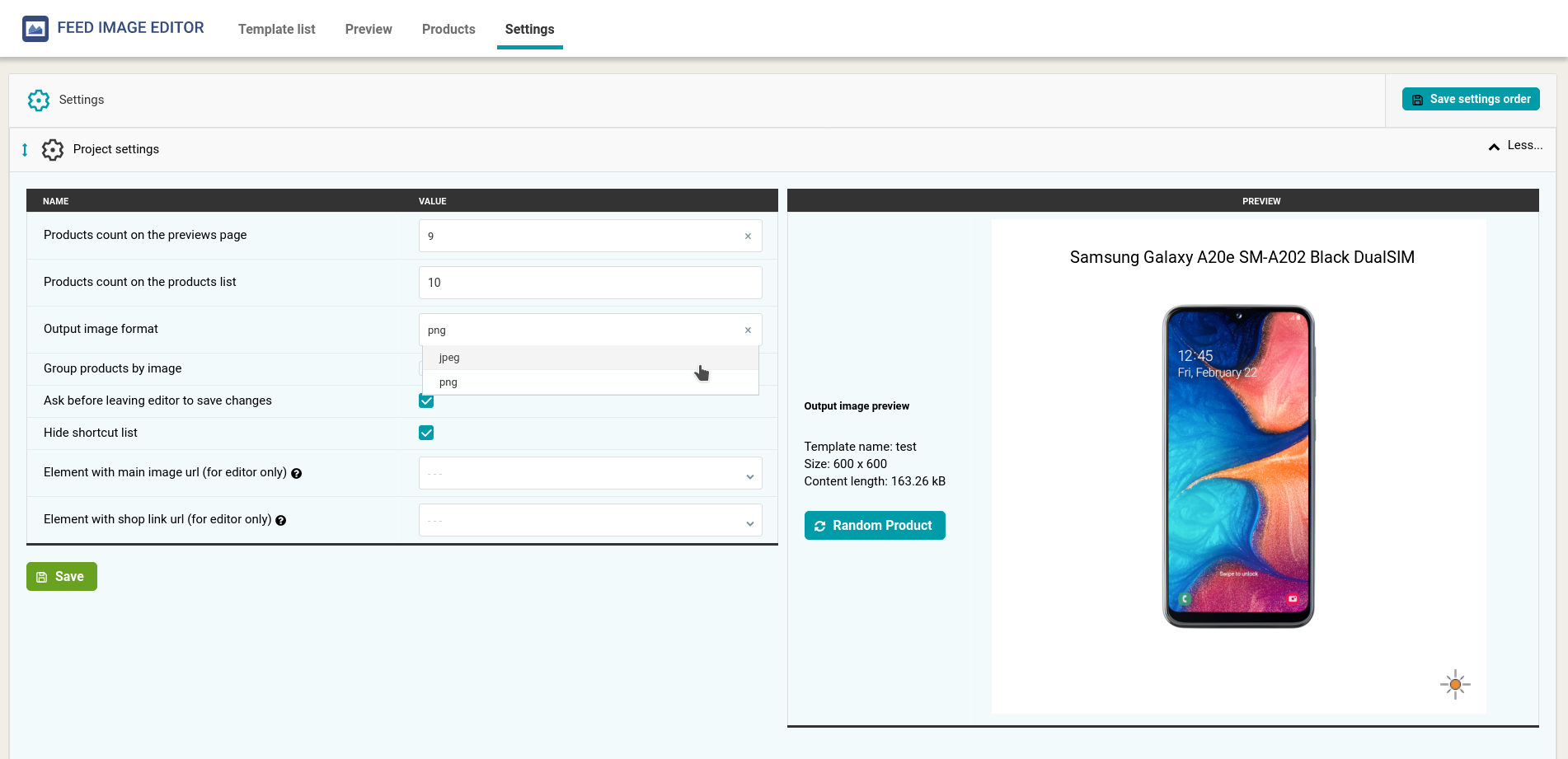 2. In the Output Image Format, select .jpeg and set the compression level below.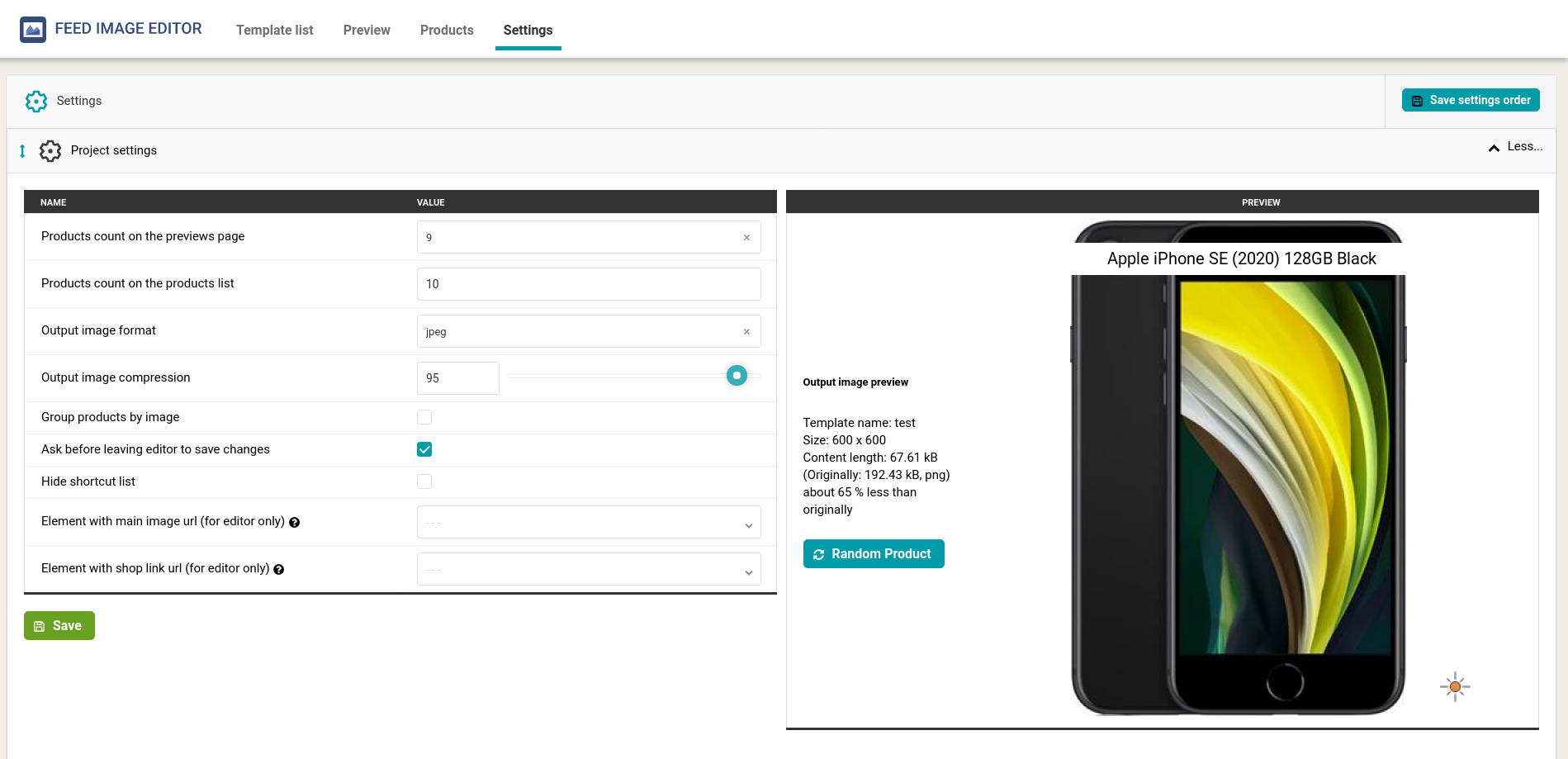 3. To the right of the preview, you can see how compression will affect image quality, as well as information about how much the output images have shrunk.
What to watch out for when compressing
No series of product images is completely consistent, often differing in quality and size. The compression level you choose is applied to all images, so you should not select it too low. Always check the result in the Previews section. If you choose a compression value that is too low for the first time, you don't have to worry about your original product images, you don't change them. Only output images are compressed. You always have the opportunity to take a step back and try again.
If you need advice on settings, contact us, we will be happy to help you.