How to differentiate the offer from the competition is the most common question that every seller asks. Go differently than the others. Use our calendar to select interesting days for which you plan special events. For example, do you have a pet store? Take advantage of February 20, the day of love for animals.
YOU WON'T EVER MISS ANY INTERESTING DAYS
You don't have to keep all the dates and days in your head. Just link the prepared calendar with yours. It will support the sale or your brand. The calendar will be updated continuously and on a quarterly basis.
What to start with after the holidays?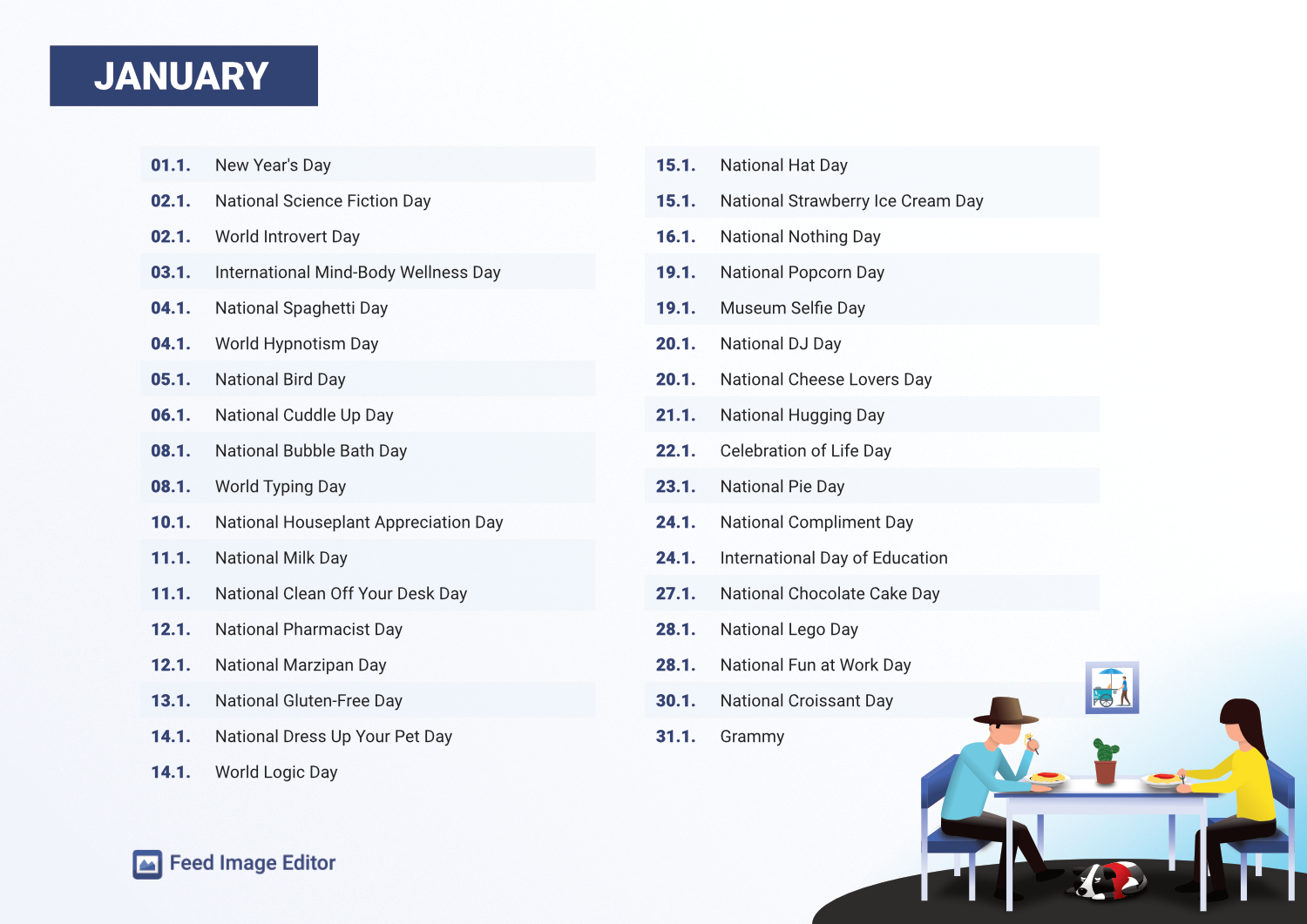 February is not just about Valentine's Day. 
In March, focus on cats and wine.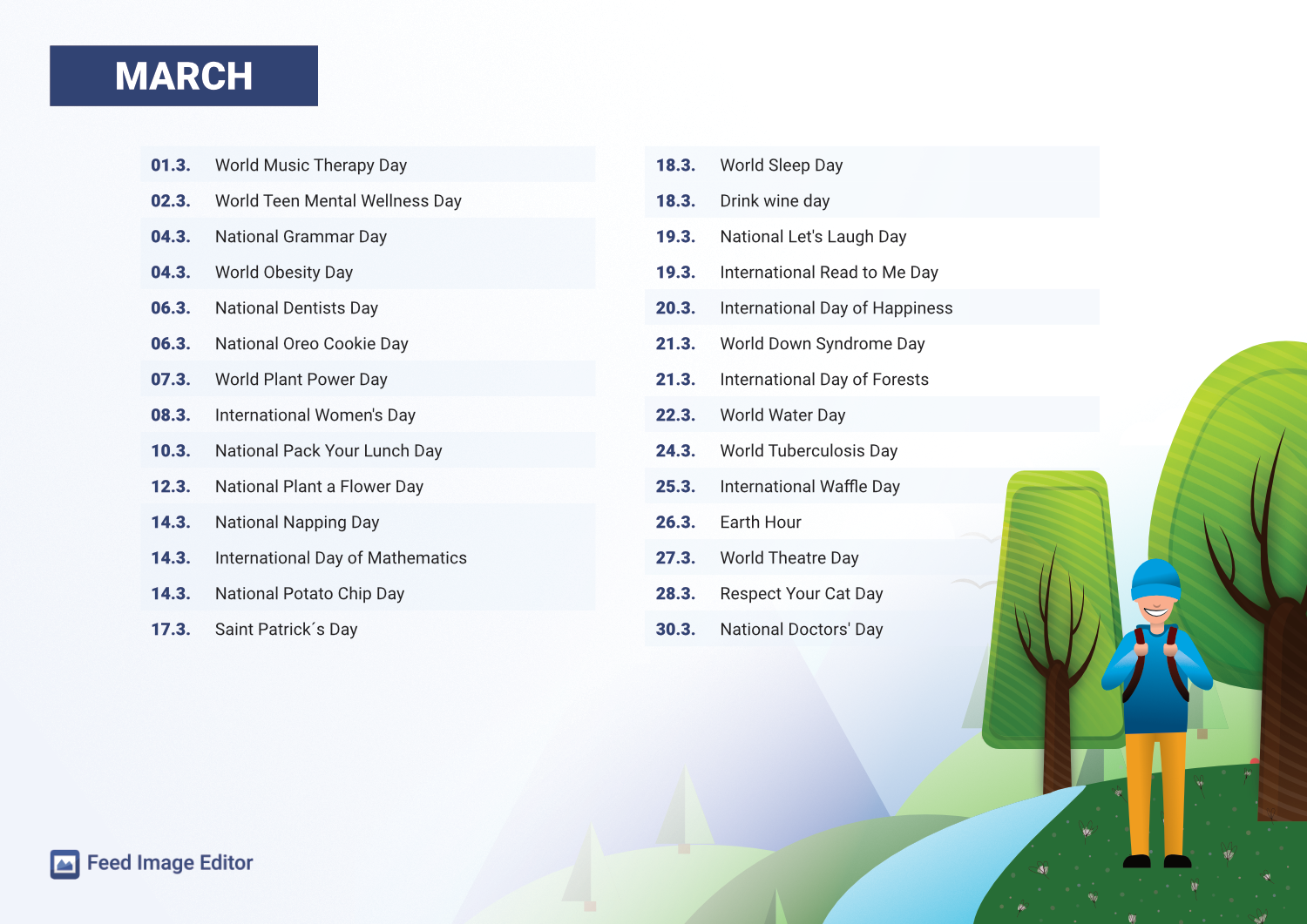 TIP
Take advantage of calendar connections and create themed campaigns based on holidays. Schedule activation and deactivation of templates automatically in our app. To learn how, see the Set up template activity automatically article.
We will update holidays and important days in the calendar throughout the year. It will give you an overview of which products you can select for advertising in a given period. You may then create the appropriately themed campaigns with the Feed Image Editor.