Some products have colorful and complicated shapes in the pictures. Consequently, their crop is not ideal and looks rough. In the Feed Image Editor, we bring you a new feature - smoothing the cropped edges of product images.
Product images have various backgrounds, and the products themselves have simple and complex shapes. To make the background look as good as possible, we've added the option to smooth the edges of the product image to the three-level background removal sensitivity. Let's take a closer look at our new feature.
TIP
Are you interested in what conditions your products must meet on comparison engines and other advertising channels? Read the Ideal parameters for product images article and find out more
PRODUCT IMAGE BACKGROUND REMOVAL
The function works on the principle of machine learning and is fully automated. Edge smoothing works in bulk, and you don't have to take any further action. You will notice improved results for all images. In what cases you will appreciate it most:
If the input images are of lower quality or smaller dimensions:
For products where you have removed complex background environments: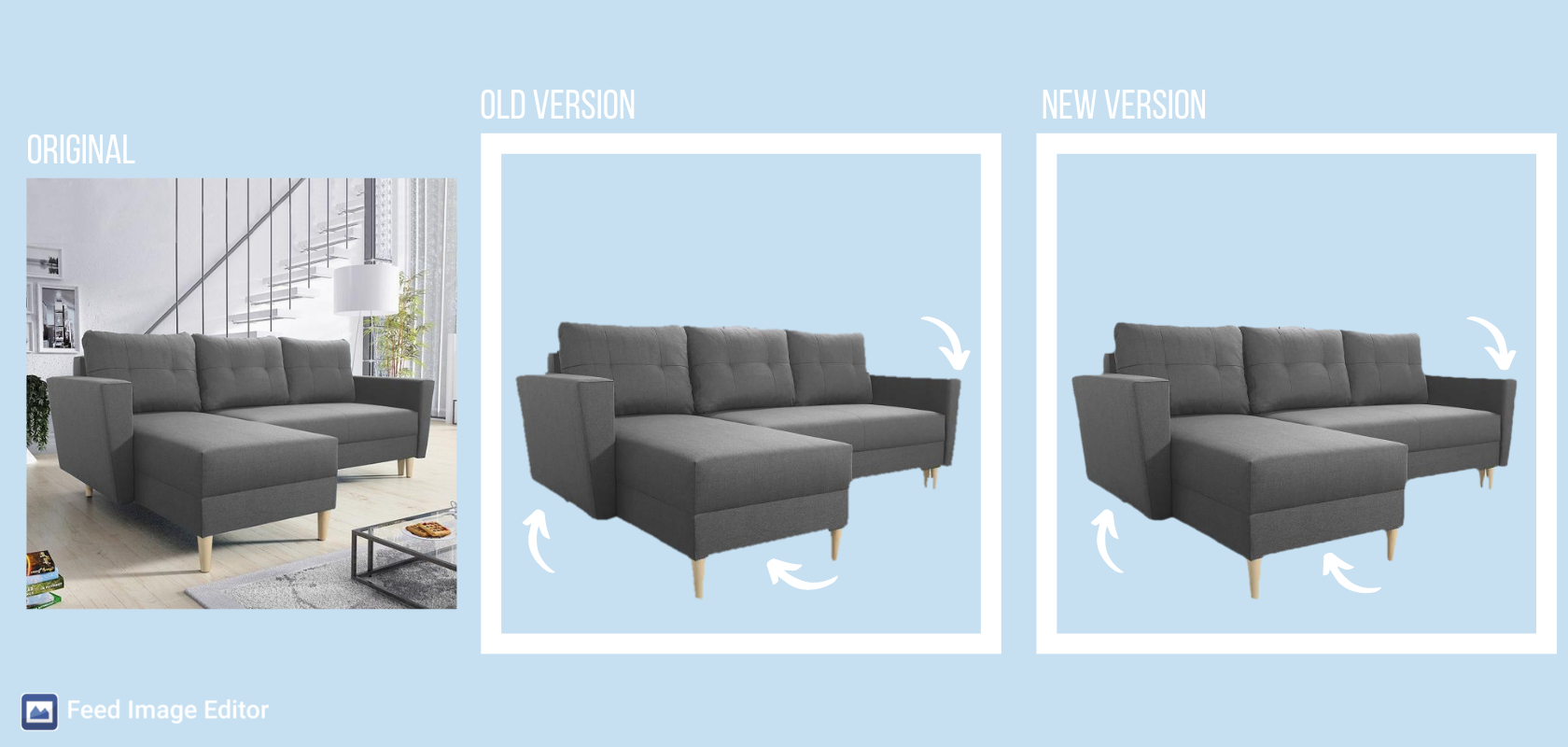 For products that had the same color as the removed background color:
Remove backgrounds in the Feed Image Editor and get rid of unattractively cropped images. You don't work in it yet? Try it for 30 free days.