Do you need to reduce the data size of images while maintaining quality? You can set up automatic and bulk compression in the Feed Image Editor. With a couple of simple steps, it's easy. 
WHY IS COMPRESSION IMPORTANT?
Good images are important, but if they are too large and the website takes a long time to load, a user may leave. It results in an increasing bounce rate. The solution is automatic image compression in the Feed Image Editor app.
To set it up, follow these steps:
Open the Feed Image Editor application.
Click Settings in the top panel.
Open Project Settings.
Go to Automatic compression to size.
Select one of three compression levels (100 kB, 200 kB, 400 kB).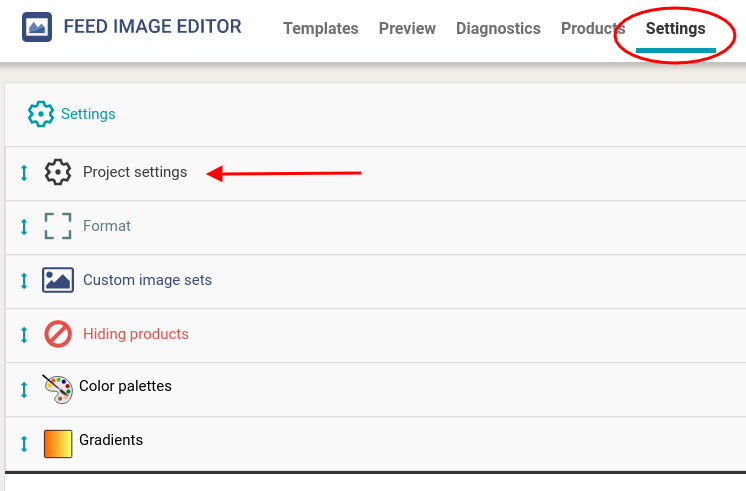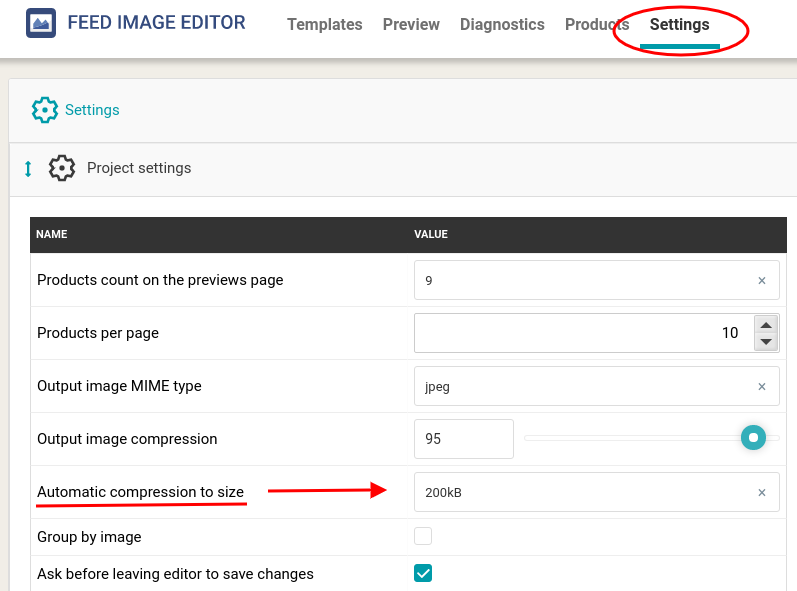 USEFUL SOLUTION WITH FEED IMAGE EDITOR
SEO experts' opinions often differ on the optimal image size, so the Feed Image Editor allows you to set 3 different compression levels. The function then automatically selects large images and reduces them to the value you choose. Files that are smaller than the chosen value remain unchanged.
Let's look at the model situation:
You choose compression up to 200kB.
You have a picture that has 150kB - it will remain unchanged.
You have an image that has 1000kB - it is compressed below 200kB.
CHECK YOUR IMAGES
Audit your product images to see which ones are too large in data size. With its results, you get a perfect overview of where your image advertising works and where you can improve it. If you have any questions, do not hesitate to contact us by e-mail or make an online appointment.